OPTIMIZED SOLUTION FOR THACO: MIRKA'S NET ABRASIVE
Truong Hai Automobile Corporation (THACO) is the leading auto manufacturer, assembly and distribution company in Vietnam. With the missions of "embracing social responsibilities" and creating a "healthy corporate culture environment", THACO has been dedicated to constantly enhancing employees' working conditions and minimizing its effects to the environment. One of the vivid examples is the decision to switch from traditional abrasive to Mirka's net abrasive to deal with toxic, fiberglass and dusty composite during its manufacturing process.
"Mirka's NET ACE Abrasive, distrubuted by Creative Engineering, is a life-saver for our workers and our environment, while optimizing time, productivity and overall, saving lots of risks and cost" – Here's how: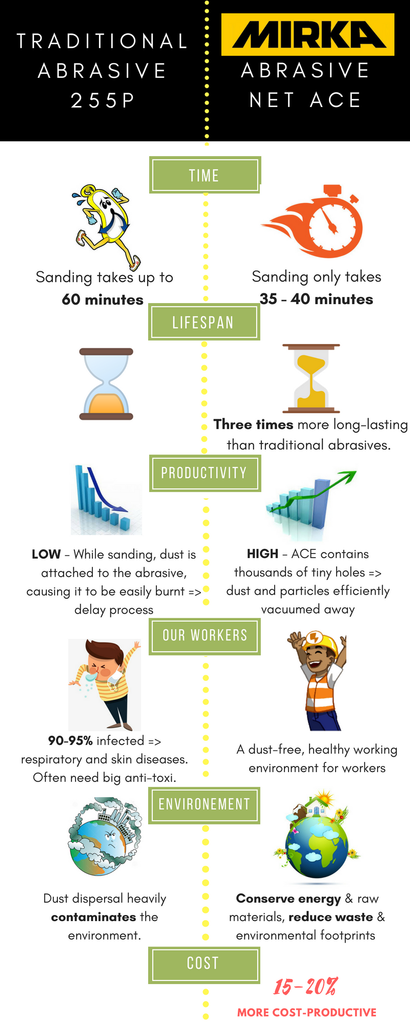 Benefits of Mirka's net abrasives over traditional abrasives
Besides Net Abrasives from Mirka, Creative Enchitect also supplies other materials and machines used in THACO's factory, such as sealer dispensing system, bonding tapes… from world-leading firms like TESA, GRACO.
See more at: Automotive & Transportation Products