Iridium is claimed to be the Sandpaper for a new generation of surface finishing professionals.
Our long-term supplier Mirka has recently released their new paper abrasive that marks the breakthrough in automotive industry. With fewer steps from rough to smooth surface finish but considerably improved speed and efficiency, Mirka Iridium is truly the recommended cutting edge technology if your business is repairs or manufacturing – plastic, metal, wood or composites – you, too, can get to the finish line faster.
Thanks to the new precision coating the abrasive does not wear out easily; it practically repels dust, so the grains stay sharp longer. Dust extraction is efficient and convenient with Mirka's new multihole pattern. Coarse to fine grits, Iridium works well on both soft and hard surfaces. Move up a gear with Iridium!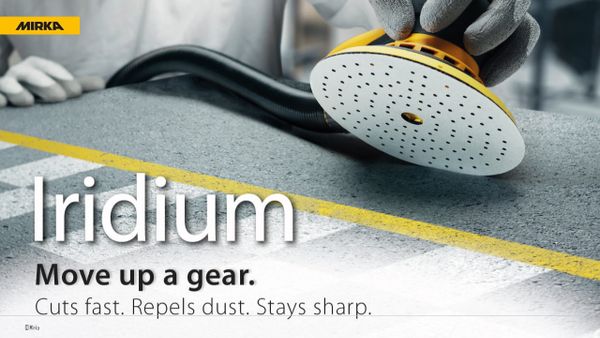 Mirka Iridum – Cuts fast. Repels dust. Stays sharp.
Key Features
   –  Unique mix of grains for fast and efficient sanding; top performance proven in field tests
   –  Excellent quality consistency and durability thanks to new production technology
   –  Super precision coating practically repels dust – there is no pilling or clogging, leaving no swirl marks
   –  Effective multi-hole pattern delivers outstanding dust extraction and a clean work environment
   –  Premium paper backing offers remarkable flexibility and excellent grain adhesion with new low VOC resin system
Suited for
   –  Automotive Refinishing
   –  Construction & Decoration
   –  Wood Processing
   –  Composites Processing
   –  Marine Industry
   –  Vehicle Manufacturing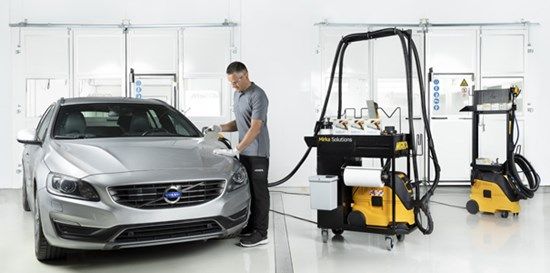 Iridium is the perfect solution in Body Shop
Benefits
To put it simple, Iridium solves ALL of your problems:
Prep work done faster = Save time & money ⏱️💵
A smooth finish = Better quality paint job ✔️💯
No more dust = Clean body shop ✨ 👌
Creative Engineering is the official distributor of Mirka's in Vietnam and Asia. We distribute all Mirka products related to sanding and polishing.